This page is not an exhaustive list of all of our products and services, but it does highlight our most common requests.
1-On-1 Pilates/Rehab sessions
We'll start our Pilates/Rehab sessions with a Postural and Movement Assessment. From there, I will customize a Pilates workout to your specific needs. I will use a variety of positions and props in your workout to help you reach your desired goals. In your private session, I'll guide you through fun and challenging exercises using state-of-the-art Pilates equipment. Together, we'll explore any muscle weaknesses that you have and help you reach your fitness goals.
Groups sessions (2 or 3 people)
Once you know the Basic Pilates Principles and are familiar with the equipment, you may want to join a group session. This is a great fit for couples or friends who enjoy exercising together. Each person in the group will be working out on their own piece of equipment at their own pace. I'll be available to make sure you're doing it right and offer help along the way. Group Pilates sessions reduce the price per person per session.
(If you're new to Pilates, I recommend that you participate in at least 3 Private Pilates sessions before you begin a group session.)
Groups of 2: $50 per person / Session
Groups of 3: $45 per person / Session
Packages Available for Private Sessions
We are invested in you and your body! We want to help you reach your goals. We want to make it possible for you to invest in yourself for the long haul. Most clients benefit from 6-10 sessions. When you commit to a Pilates program as a part of your regular routine, we can make it more accessible to you with the packages below.
6 Sessions @$90/ Session
10 Sessions @$80/ Session
My most successful clients embody these characteristics:
Do you feel like you have the characteristics below?
Internal Motivation
You have an internal desire to move, heal and be healthy. This drive is a part of your internal temperament and constitution.
Commitment & Consistency
You take responsibility for your health and are committed to doing the work consistently. You have a "stick to it" attitude.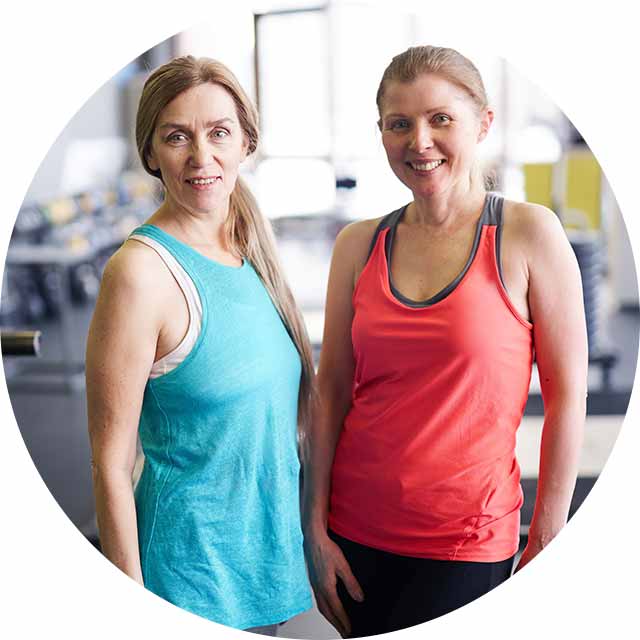 Willing to Invest
You prioritize and value your health. You're willing to invest your time, energy and money to achieve your goal of a healthy lifestyle.
Body Awareness
You're interested in learning about and taking ownership of your body. You want to feel empowered and confident in your body.
Still not sure? Our clients are happy to tell you about what they've experienced while working with us.
"I could talk forever about how much Pilates at Body Wisdom has helped me, but here are just a few ways. I can breath better, 90% of my aches and pains are gone, my muscles are stronger, my posture is better, and I'm in alignment! I'm so grateful for Karen at Body Wisdom!"
"Karen is a tremendous instructor and has given me the ability to help alleviate my pain by strengthening my core through an exercise routine which is both comfortable and effective through the Pilates techniques."
"Each session is unique and specific to your needs. I highly recommend Body Wisdom for Pilates instruction."