When your body isn't working like you want it to…
The truth is, we often take our health for granted. And the moment things take a turn for the worse, we realize how critical it is.
Bottom line, it's hard to live an active lifestyle when your body isn't working as it should be. The good news is, we can help!
Maybe this sounds familiar?
You've been dealing with lingering body pain.
You haven't fully recovered from an injury or surgery.
You need more help after traditional physical therapy is done.
You want to improve your sport or athletic performance.
Our approach to Pilates will help you get your body moving like it was designed to.
Imagine if your body wasn't holding you back everyday. Now let's make that a reality.
Improve your flexibility
Everyday movements should never be a struggle. We'll help you improve your flexibility, increase your range of motion and decrease body aches.
Improve your strength
Pilates helps you develop strong core muscles that stabilize and support your body. Our exercises are perfect for every body type and age.
Improve your balance
The better your balance is, the less likely you are to fall and be injured. Good balance is essential for living an active lifestyle, especially as we age.
Looking for 1-on-1 Pilates sessions, groups of 2 or 3, or rehab-focused sessions? We have you covered.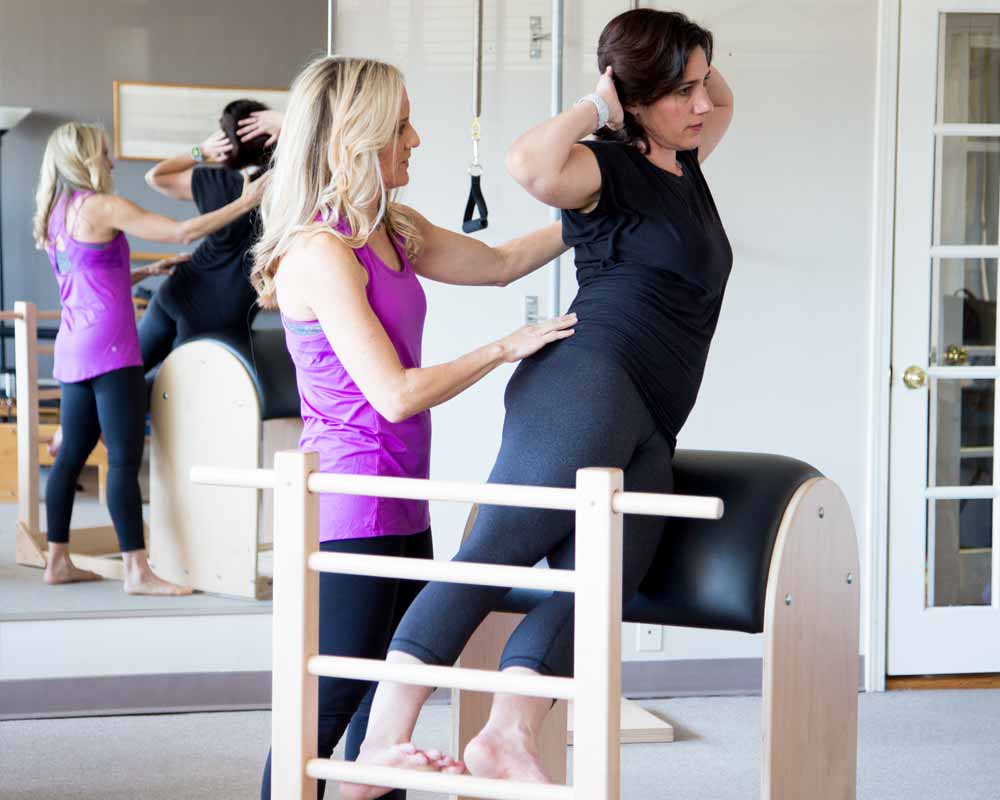 Starting at $110 / Session
1-On-1 Pilates/Rehab sessions
Get personalized Pilates instruction using state-of-the-art Pilates equipment.
When physical therapy isn't enough, our Pilates/Rehab sessions will help you heal.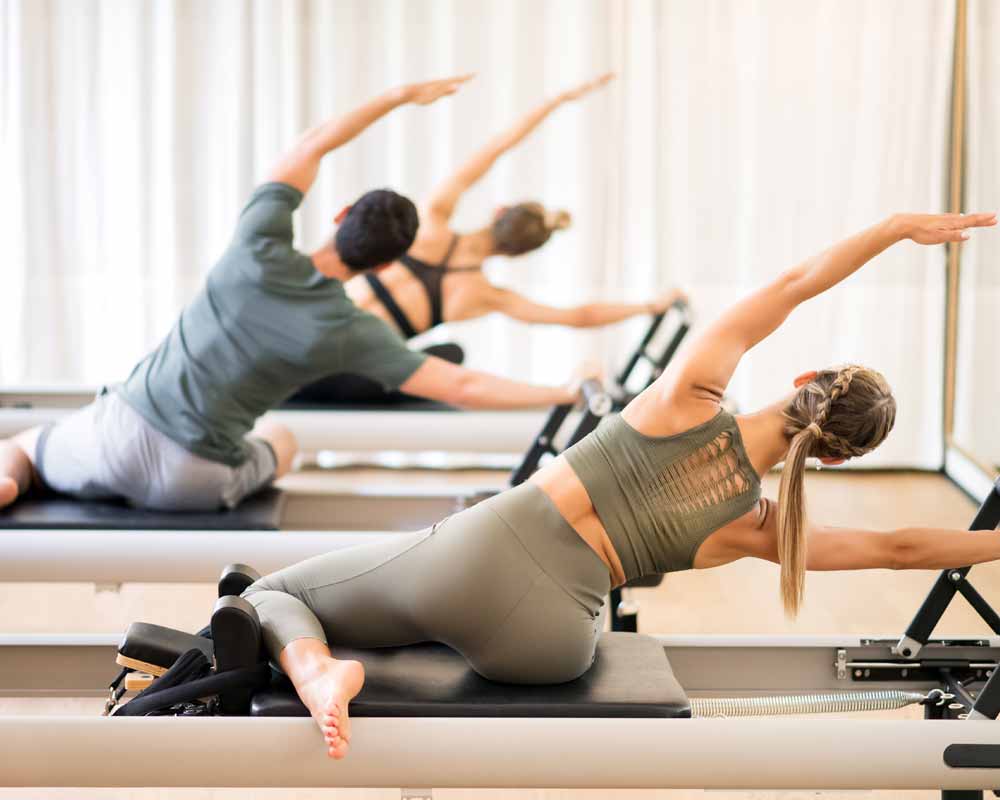 Starting at $45 per person / Session
Private group sessions
(2 or 3 people)
Working out with others is always more fun! Invite your friends and make it a regular part of your active lifestyle.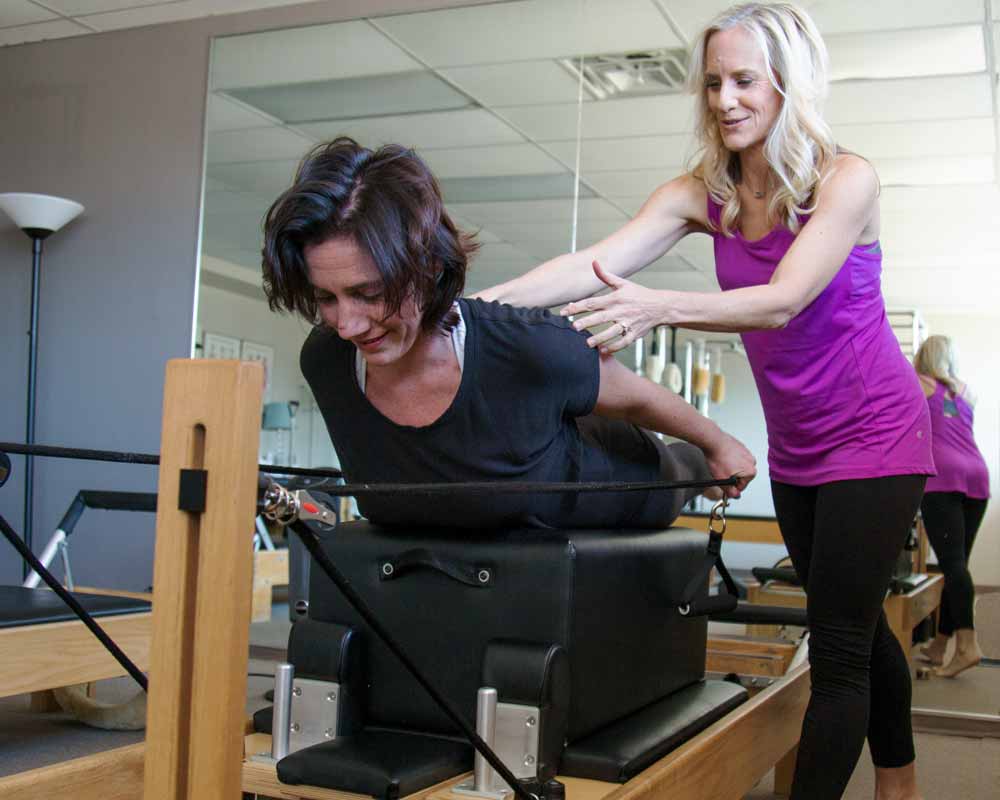 Reduces the price per session
Want to invest in yourself for the long haul? Our packages can reduce the price per session.
Getting started couldn't be any easier
If you're like most people, you're probably wondering if Pilates is a good fit for your situation. The easiest way to find out is to book your first session.
BOOK A PRIVATE SESSION
Click the "BOOK A PRIVATE SESSION" button and we'll get started!
Get a customized pilates plan
We'll customize your pilates plan and help you get to where you want to be.
Start moving and healing
Help your body heal itself and enjoy a healthy, active lifestyle again!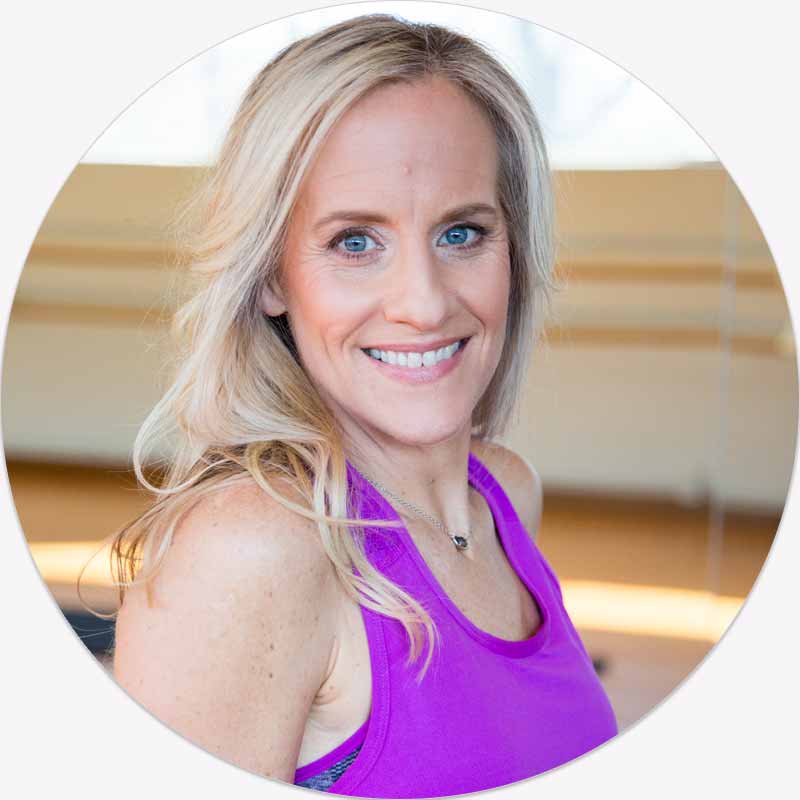 Hi, I'm Karen. I'm passionate about helping your body feel better!
Injuries and pain keep too many people from enjoying their life. Maybe you can relate? Or perhaps, you want to prevent injuries so that you can keep the active lifestyle that you already have. In either case, I can help.
I've been a licensed physical therapist for the last 24+ years, and I'm also a STOTT PILATES® Rehab Certified Instructor. Here's what I've seen first hand, if you can move, you can heal. I'd love to show you how Pilates can help you feel better in your body.
Still not sure? Our clients are happy to tell you about what they've experienced while working with us.
"I could talk forever about how much Pilates at Body Wisdom has helped me, but here are just a few ways. I can breath better, 90% of my aches and pains are gone, my muscles are stronger, my posture is better, and I'm in alignment! I'm so grateful for Karen at Body Wisdom!"
"I have an office job and tend to get tight in my neck, shoulders, and back from sitting all day. Also, I was in a bad car accident a few years ago, which led to residual hip pain. Pilates exercise has helped me improve my flexibility and strength. I now enjoy my work and active lifestyle (such as running) so much more than in the past. I wish I had met Karen and Pilates years ago!"
"When I first started seeing Karen five years ago, I was very stiff and I had many painful joints. I was 68 years old and trying to avoid my third back surgery, I hadn't taken good care of my body and was in bad physical shape. Regular Pilates workouts have helped me strengthen my core, my legs, my arms and improve my balance. Pilates has also helped me greatly improve my coordination. Today, I am almost 74 and still improving and having fun thanks to God and Karen."
John D.
"I began taking Pilates because I was running long distances and kept getting injured. After a few months of taking Pilates, the injuries stopped, and I was able to run a marathon without getting hurt! I also enjoy long-distance motorcycle riding, which can create aches and pains in my neck and back. Pilates has improved my posture and endurance, alleviating my pain. Working with Karen and doing Pilates has enabled me to continue my active lifestyle."
Steve C.
Frequently asked questions
If you're new to Pilates or Rehab-focused Pilates, no doubt you have a few questions. We'd love to help you find the answers you're looking for so that you can feel confident about your path forward.
Can I use my health insurance for Pilates sessions?
We don't accept insurance for Pilates-based exercise instruction. Some rehab-Pilates clients can use funds from a health savings account. Make sure you check with your HSA for requirements in using these funds.
What is your cancellation policy?
1-On-1 session cancellations
If less than 24 hours notice is given: You can reschedule your session during the same week, or you will be charged the full amount. We may have limited availability.
If more than 24 hours notice is given: You won't be charged, and you'll have the option to reschedule; we may have limited availability. If this happens more than three times, we'll revisit your client status.

Group session cancellations
If less than 24 hours notice is given: You are charged for the late cancellation. The other party member(s) are charged their normal rate.
If more than 24 hours notice is given: You may be able to reschedule the group session, or the price per session will be adjusted for the remaining members of your group.
Do you offer virtual sessions for when I travel?
We can schedule a virtual zoom class when you travel. Or, we can use your phone to video you doing a mat-based exercise routine with my voice and cues. That way, you can do your workout whenever it's convenient for your schedule.
What is the difference between Pilates and Yoga?
There are a lot of similarities and overlaps between Pilates and Yoga. Generally, Pilates focuses on building core strength and can be excellent for functional movement. Yoga incorporates the union between posture, breath, focus and is slower / meditative.
What is the difference between Contemporary Pilates vs. Classical Pilates?
Contemporary Pilates is inspired by the work of Joseph Pilates and is influenced by physical therapy, biomechanics, and functional movement.
Classical Pilates stays aligned to the original work of Joseph Pilates and follows a specific prescribed sequence of exercises. 
What is the benefit of doing equipment based Pilates vs. going to the gym?
Equipment-based Pilates focuses on building long, lean, strong muscles. We use spring resistance to help develop muscle control and strength.
Gym-based exercise often focuses on producing short, bulky muscles that are strong but not particularly adapted for functional whole-body movement.
What is the benefit of doing equipment-based Pilates in a studio vs. home or mat based Pilates?
Pilates equipment supports your body and allows for a larger variety of challenging exercises.
What are some of the basic props needed to do Pilates exercise at home?
Download our free pdf gear list below. 
What if I have other questions?
Free Downloadable PDF
"Pilates at home gear list"
"*" indicates required fields